English

THE NEWEST TOPIC
Skate World in Hiroshima MAY. 3.4.5
There was the Flower Festival in Hiroshima May 3 to 5. This is the most famous fesitival in May. So There were so many tourists and participants.

Then, there was a competition of skateboading and free run and music live next to the Peace Memorial Park.
You can watch this video. It made by Nisshy, he is a skater. And don`t forget Kaisaku, he is also a skater and he produced this program.
Boneless Cup in Hiroshima Aug. 30
There is a competition of skateboading in Hiroshima. That time, there are many skateboaders in the park, to enjoy their skateboarding.
Hotta Momo Mar. 1
Hotta Momo is a Japanese singer song writer. She came from Tokyo to Hiroshima to sing her song @ Eight Cafe. There were 30 people to listen her song. Originally she has Lived in Hiroshima, so some of her friends came to listen her song.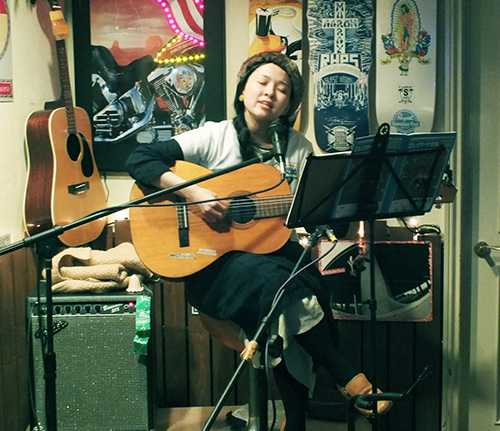 Ponchi Jan. 18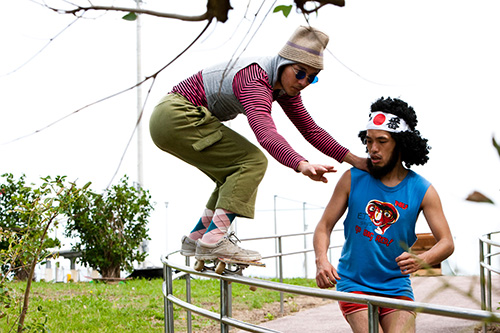 Ponchi is a Japanese musician and a menber of OPSB. He made music for Gou Miyagi's skate video.  Now on sale on i-Tunes.
UZMAN Dec. 12
UZMAN is a Hip Hop artist in Canada. 
His music "NIGHT LIFE" is already popular in Canada and Jamaica.
The following UZMAN's video was broadcasted on Community Links TV in Jamaica.
---
STAX LIVE @ BLUE LIVE in Hiroshima
There is a popular soul band in Hiroshima. It's name is STAX. They mainly do 60s R&B and Soul music covers.
2013 Dec 6, STAX did live @ the Blue Live in Hiroshima.
---
TRADITIONAL FESTIVAL Oct. 2013


There are so many japanese traditional festival everywhere in Japan.
We introduce one of the formal traditonal festival in the north of Hiroshima.  It is called "Kagura" in Japan. Kagura is held on every fall season. It is also difficult to keep their own traditonal culture, because of depopulation problem especialy in the north area.
If you would be interested in, please check out the video.
---
COMPANY PROFILE
BRAVOO is indies promotion company in Japan. We also do original print that kind of T-shirts, coasters, stickers. We are supported by Kure Industrial Promotion Center.
737-0004 Support Core 105 Agaminami 2-10-1 Kure city Hiroshima in Japan.
TEL +81-823-61-8147  MAIL webmagazine.bravoo@gmail.com